KMPlex - Play to Earn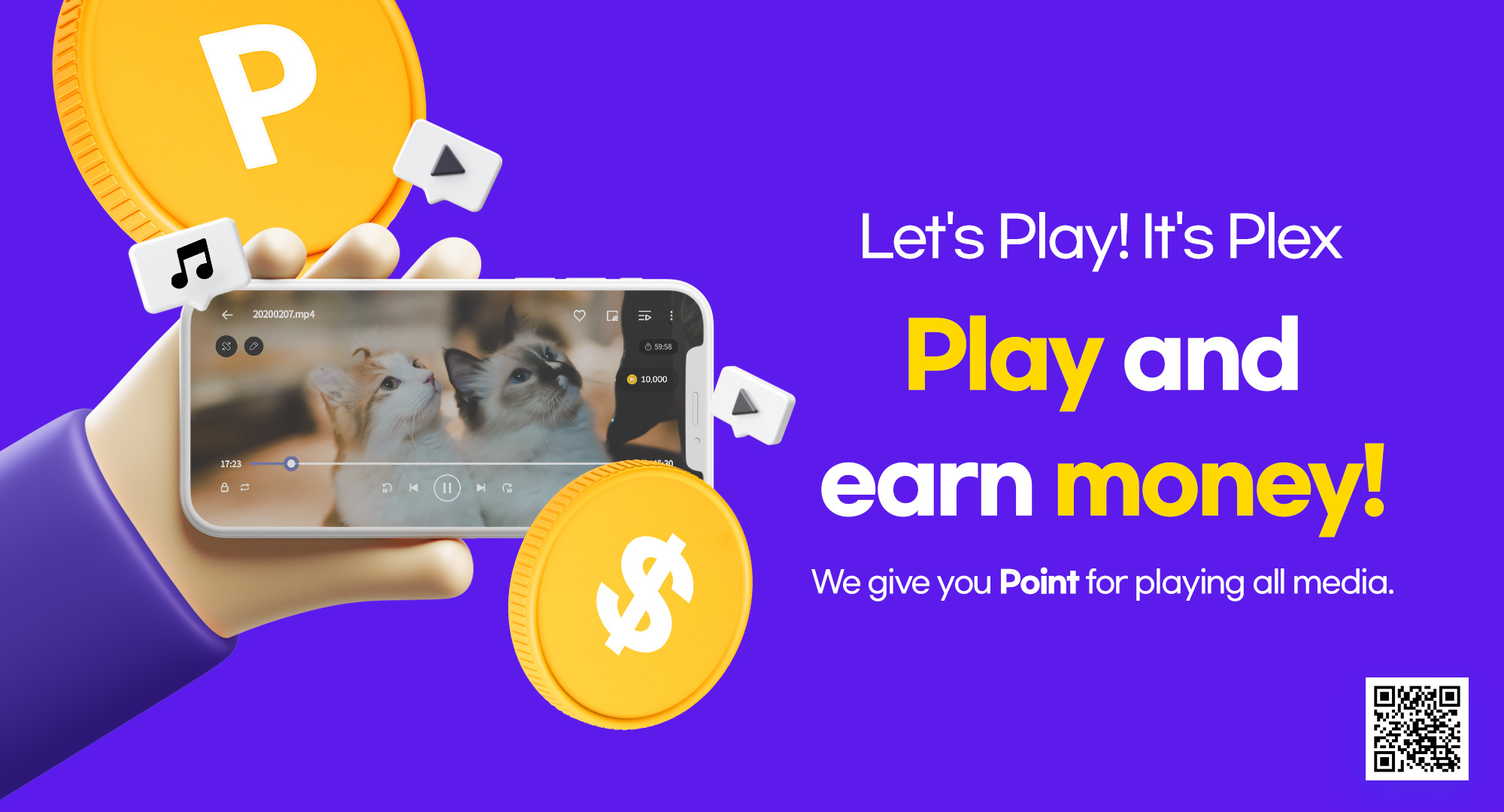 KMPlex envisions a world where users can earn money while having fun in their daily activities. KMPlex is a play to earn rewards app that offers fun activities and KMPlayer's multimedia service where you can earn points by completing missions or simply watching movies and listening to music on your phone!

These points can then be exchanged for MovieBloc (MBL) and Cobak (CBK) coins on popular cryptocurrency exchange sites such as Upbit, Bithumb, CoinOne, and Binance.
How to Use KMPlex
#Easier and more convenient, You can DEAL IN CASH!!!
#1 Create a Wallet
Create a Wallet to enjoy the complete KMPlex experience. Wallet saves your points and serves as an account that stores records of all your activities. Activate the wallet with mobile phone number authentication and set up PIN number. You will receive a whopping 100,000 points as a welcome points for activating your wallet.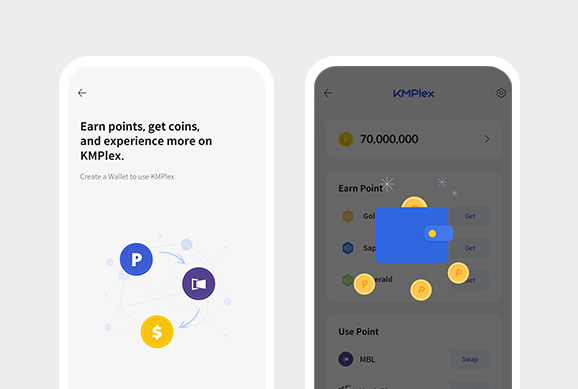 When the welcome points have been collected, you have fully finished creating your wallet. Now you are ready to increase your assets on KMPlex. If you would like to learn about even more ways to collect points, please refer to #2 Collect More Points through Missions
#2 Collect More Points through Missions
The most important activity for collecting points for exchanging with cryptocurrency on KMPlex is participating in missions. To participate in missions, go to Collect Points. Under Collect Points, complete missions to receive points.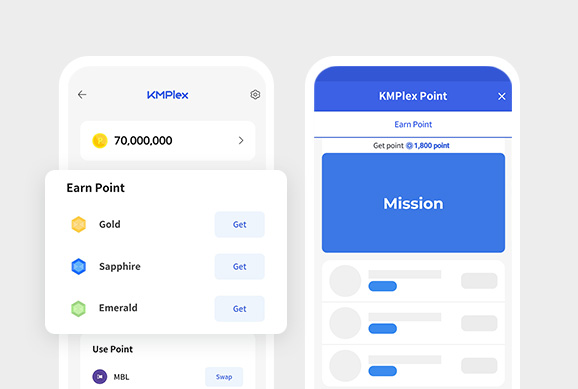 You can participate in various missions and collect different amount of points from each mission. Have a go at missions that give huge number of points as the reward. If you would like to learn how to exchange the collected points with cryptocurrencies, please see #3 Exchange as Coins
#3 Exchange as Coins
Exchange points in your Wallet with coins. The exchanged coin can be traded at cryptocurrency exchanges or used in the coin's main services.
For now, you can exchange

[MovieBloc Token(MBL)]

coin on KMPlex.
The minimum amount eligible for exchange is 200,000 points. You can quickly collect 200,000 points when you complete a few missions in addition to 100,000 welcome points.
You can use your reserved points on Change, Who knows You will also can get much money~.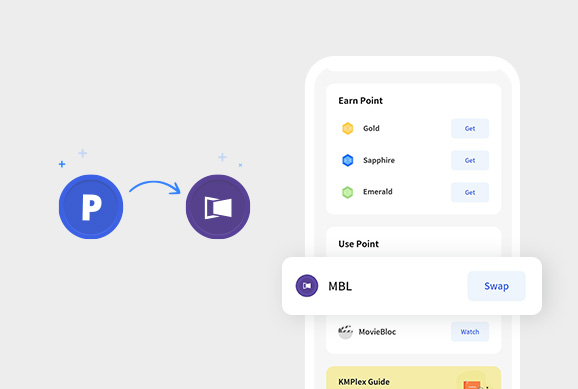 Here are Quick and Easy Ways to Exchange as Coins.
1. Enter the amount of points you would like to exchange.
2. Check the expected MBL amount and enter the MBL Wallet address you would like to make the deposit to.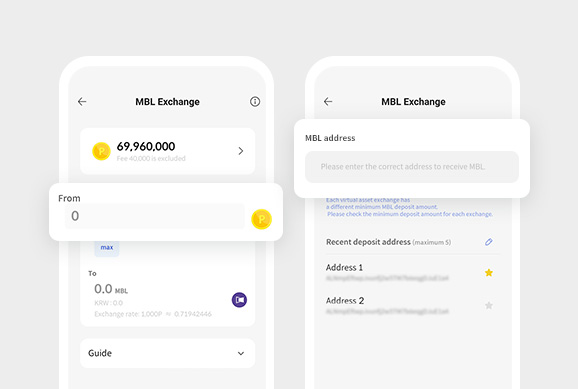 If you don't have an MBL address, create an MBL Wallet from the cryptocurrency exchanges below.
#4 Bingo Challenge!
We're thrilled to introduce our new Bingo Challenge!
The Bingo Challenge takes place every month, and for each Bingo mission completed, you can earn 500P. Additionally, when you complete the Bingo, you'll receive more than 10,000P.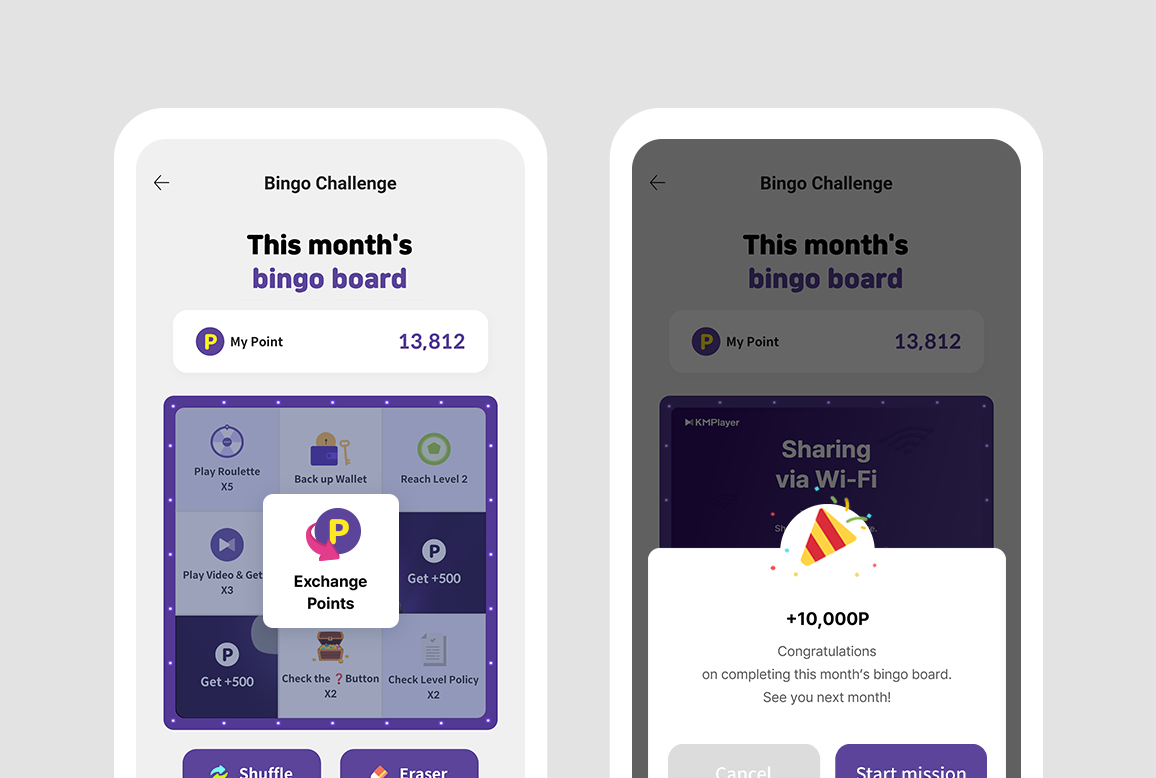 Each bingo mission is completed by exploring KMPlex and using various features. Enjoying KMPlex services and completing bingo, you can get some points.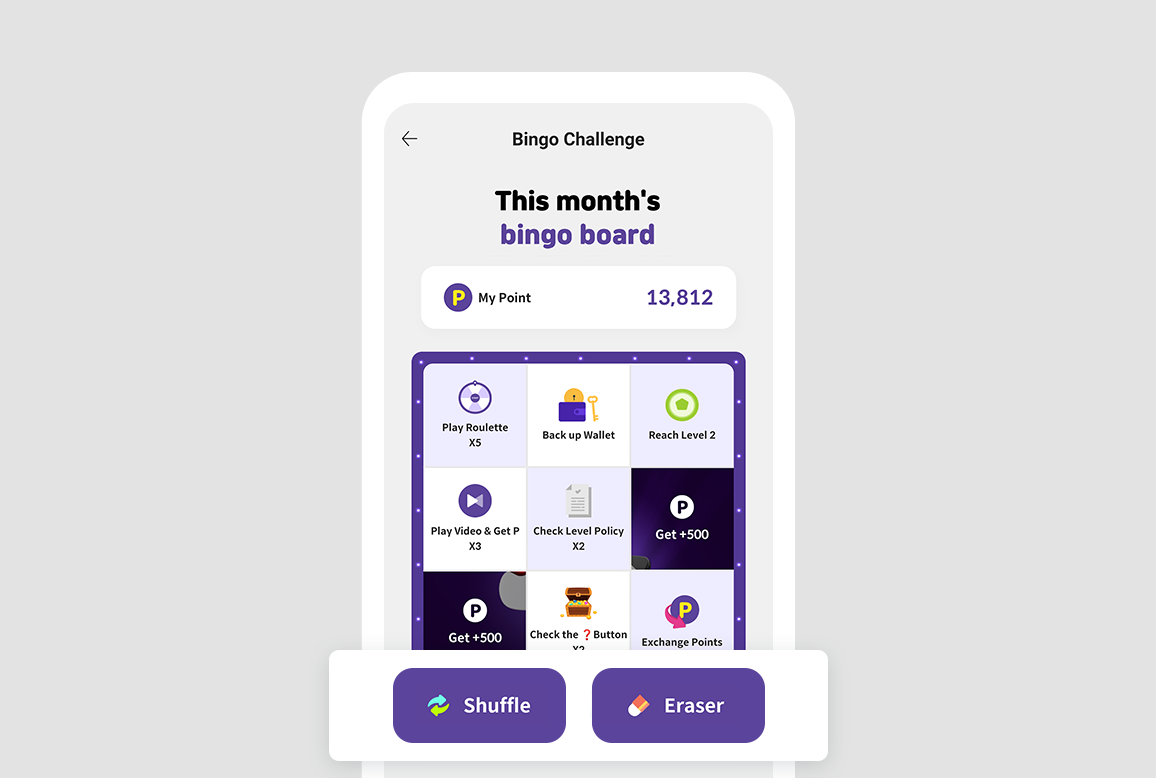 If you find it difficult to complete the Bingo mission, you can use your points to shuffle the missions and give yourself a better chance at Bingo! And if you're really struggling, you can even use our "Eraser" feature to automatically complete a mission for you.
So what are you waiting for? Come on over to KMPlex and join in on the Bingo Challenge!
Exchange






Download KMPlex App today!

Start earning rewards for simply watching your favorite movies and listening to music with KMPlex!