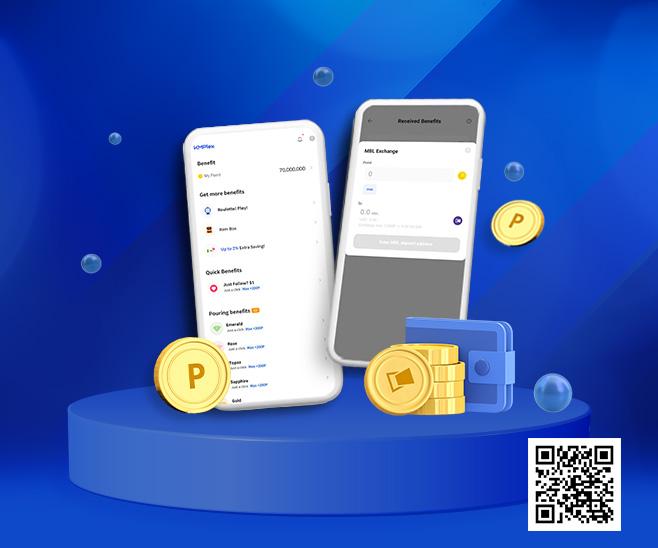 KMPlex
Android / iOS
Let's Play, It's Plex KMPlex
ㆍ From KMPlayer, go to the KMPlex screen and activate the Wallet.
ㆍ Receive 100,000 points just by activating the Wallet.
ㆍ Receive triple points for the release event while completing various missions.
ㆍ Send the collected points to a personal MovieBloc deposit address on Binance, Gate.io, Upbit, and other exchanges. ( Exchangeable coins: MovieBloc MBL )
ㆍ Exchange with cash and flex!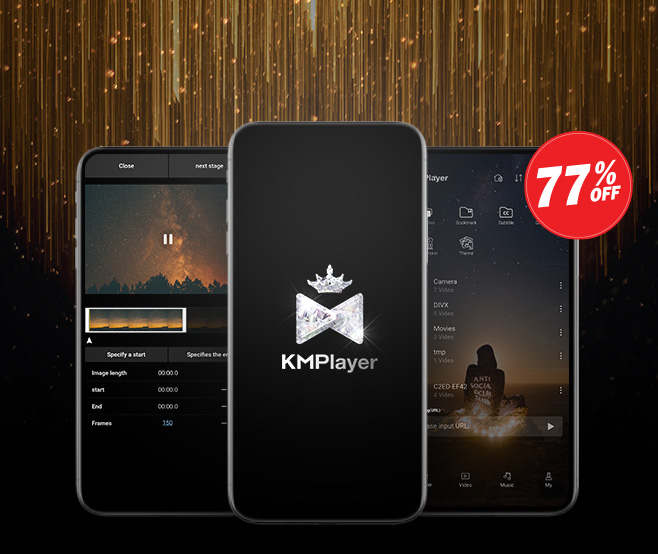 KMPlayer APP - VIP Features
Android
KMPlayer gets you VIP.
ㆍ Magnet Client : You can play real-time while downloading.
ㆍ GIF Toast : Create dynamic pictured GIF from your favorite video to select as you want.
ㆍ Crop Media : You can cut the desired section by selecting the media.
ㆍ MP3 Converter : You can extract form video\'s audio to MP3 converter.
ㆍ VIP Theme : You can customize KMPlayer theme for your own.
ㆍ Special features will be added for VIP.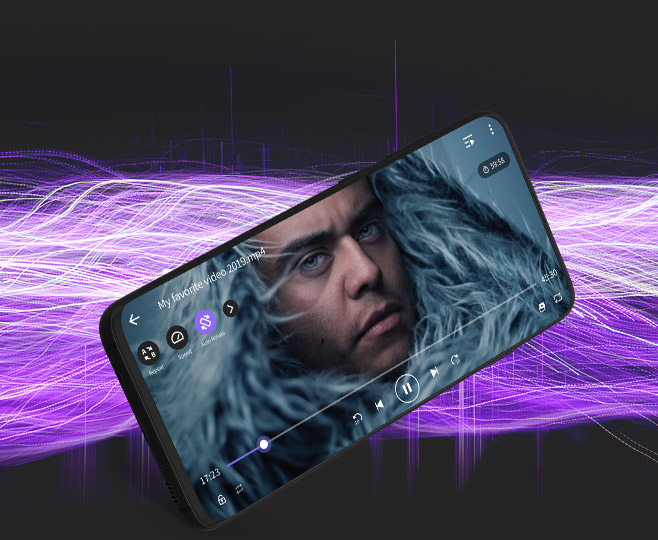 KMPlayer APP
Android / iOS
Perfect HD Video Player APP

KMPlayer APP became completely new.
ㆍ MyList: Create and play your own playlist.
ㆍ Quick Button: Using Quick Button, you can use various functions easily.
ㆍ Subtitle Setting: Set the subtitle size, color and position.
ㆍ Timer: Use the timer to end the video when you want.
ㆍ Equalizer: Enjoy rich audio with equalizer.
ㆍ Search: Search videos and music what you want.
ㆍ New Network Play : Network functions such as SMB, FTP, and UPNP have been enhanced.
ㆍ New Cloud Play: Cloud function has been enhanced.
ㆍ Zoom & Move: Enjoy the video zoom and pan function.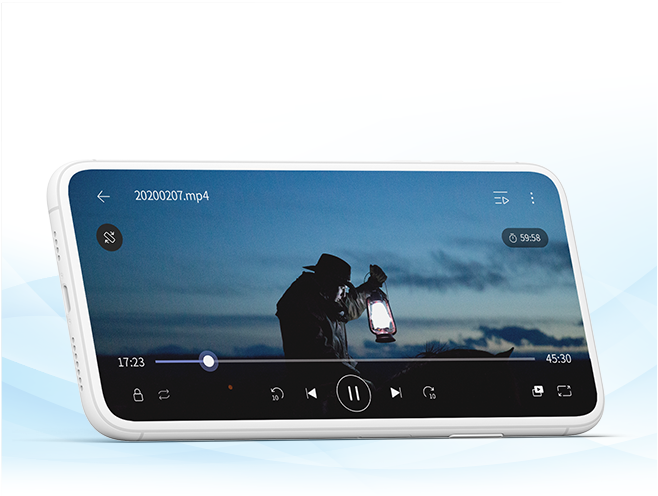 KMP
Android
Perfect Video Player, KMP

The Easiest, Convenience Video Player Ever!
ㆍ Universal application : It can be played in tablet or smartphone everywhere you wanted.
ㆍ Screen Setting : Zoom in/out, reversal(mirror mode & upside down)-you can setup your screen with dynamic performance.
ㆍ Section Repeat : Can play A-B sction repeatly.
ㆍ Speed control : From 0.25x slower to 4x faster, you can adjust the playback speed
ㆍ Subtitle : Enjoy the freedom of subtitle-color, location and size.
ㆍ Equalizer : Provide equalizer for more realistic play.
ㆍ Background Play : Can played the video in background.
ㆍ URL(streaming) Play : You only need to enter URL to play YouTube on KMP.
ㆍ External storage : KMP automatically scan all video file in your device and SD card.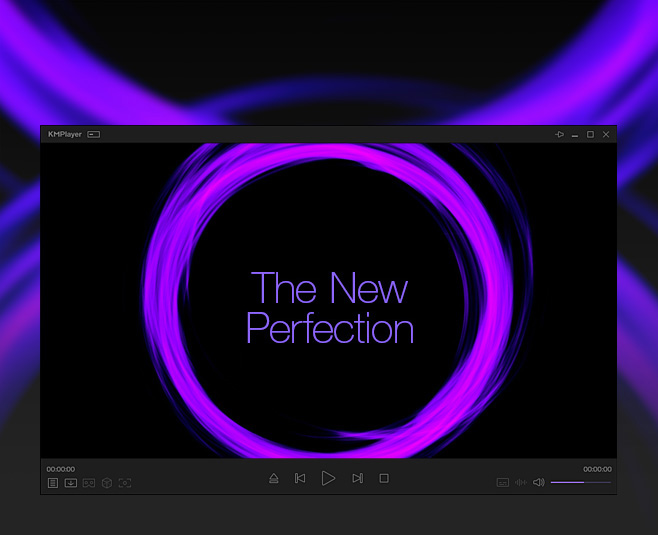 KMPlayer 64X
Windows 64bit
Ultra-high quality playback is the most complete.

You can enjoy high quality video such as 4K, 8K, UHD, 60FPS.
ㆍ It can play all high quality video including 4K, 8K, UHD, 60FPS
ㆍ Various media file format support

- AVI, MPEG, TS, MKV, MP4, WEBM, MOV, 3GP, 3G2, FLV, OGM, RM, WMV, MP3 etc.

ㆍ Equipped with high quality Video Renderer
ㆍ Downloading videos such as YouTube, Instagram, Daily Motion
ㆍ Upgraded music player
ㆍ Optimized for low-end PC through hardware acceleration function
ㆍ Capture video in desired format and desired format (including GIF)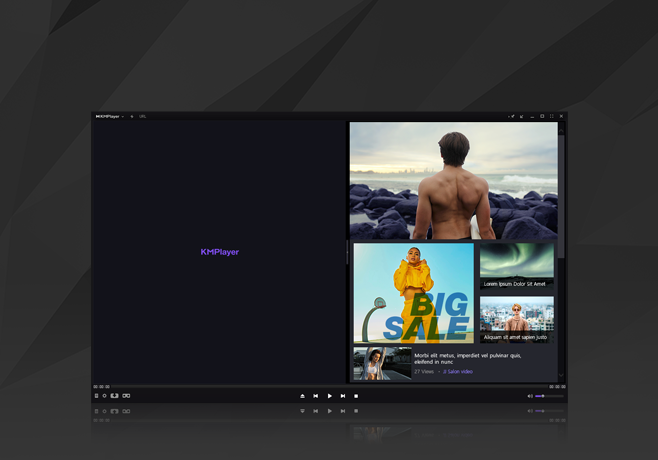 KMPlayer
Windows 32bit & 64bit
All features included.

You can use all necessary functions such as video playback, subtitles, screen, and 3D playback.
ㆍ Equipped with video and audio quality function

- video ; Hardware acceleration settings, additional external codecs, etc.
- Audio: EQ, Preset, Normalize, etc.

ㆍ Supports all video, audio and subtitle files

- RTS, MPEG1, MPEG2, AAC, WMA7, WMA8, OGG, etc.

ㆍ Support 3D video playback function

- RTS, MPEG1, MPEG2, AAC, WMA7, WMA8, OGG, etc.

ㆍ URL streaming function such as radio, YouTube
ㆍ Capable of capturing in desired format, in desired format (including GIF)
ㆍ Content & Advertisement